So, I can't just go and let
gohippogo post some fanart and post nothing- so I give you HP Chibis!

The quality sucks cause I jsut scanned them in and well my scanner sucks.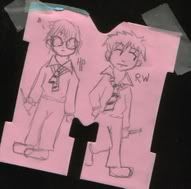 i drew this jsut and hour ago while I was writing my paper. Sorry it's so small, it was small or blury- I went with small.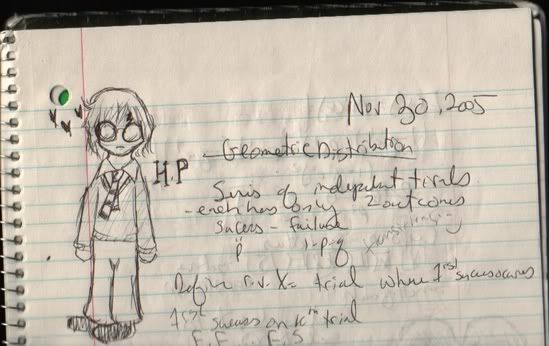 Probabilty class.




this was from a while ago and is not HP, but I liked it. Ignore the skin legs. :D